Wicked Eye Charters Customer Reviews
Ratings & Reviews Summary -
5.0015 reviews
Best Reviews
JT
Jeffrey Tallman
May 29, 2022
Awesome experience!! Scheduling another trip asap 👍🏼👍🏼
no more
JT
Jeffrey Tallman
May 29, 2022
Awesome experience!! Scheduling another trip asap 👍🏼👍🏼
no more
Been fishing with Wicked Eye Charters since 2016. Hands down the BEST charter we've used on Lake Erie and we've used more than a few over the years. We take several walleye trips on Erie every year and we won't even think about using another outfit. Captain Joe and First Mate Hunter work hard to get on the walleye and get them in the cooler. Looking forward to fishing again with these guys again real soon.
no more
CJ
CJ Johnson
January 10, 2023
Joe and his son Hunter are the dynamic duo. I have been out with them nearly a dozen times and have limited out all but one time. Clean boats and excellent fishermen!
no more
TG
Thad George
January 9, 2023
Captain and his first mate are amazing! Have always put us on fish.
no more
OH
Okey Howard
January 8, 2023
Best charter around awesome capt and best first mate u going to find always a great time with them
no more
EH
Elizabeth Hasl
August 17, 2022
Excellent day on the water. Captain Joe and his son Hunter (first mate), really work well together to maximize achieving your WALLEYE limits. Great fun and a beautiful day on Lake Erie.
no more
My wife and daughter had always wanted to go walleye fishing on Lake Erie. Joe and his son were fantastic hosts. They showed us how to set trolling lines. We had ten lines running, and once the lines were in, it was nonstop reeling in walleye. They were following the walleye and knew where to cast their lines. Joe and his son both worked their tails off to make sure we got the most out of the trip. We caught our limit of walleye and released a couple of nice catfish. Wicked Eye charters are highly recommended. We'll definitely check back in with Joe for another go at Perch.
I've been out with Wicked eye 2 times so far this year and had a great time fishing both times. I highly recommend these guys.
no more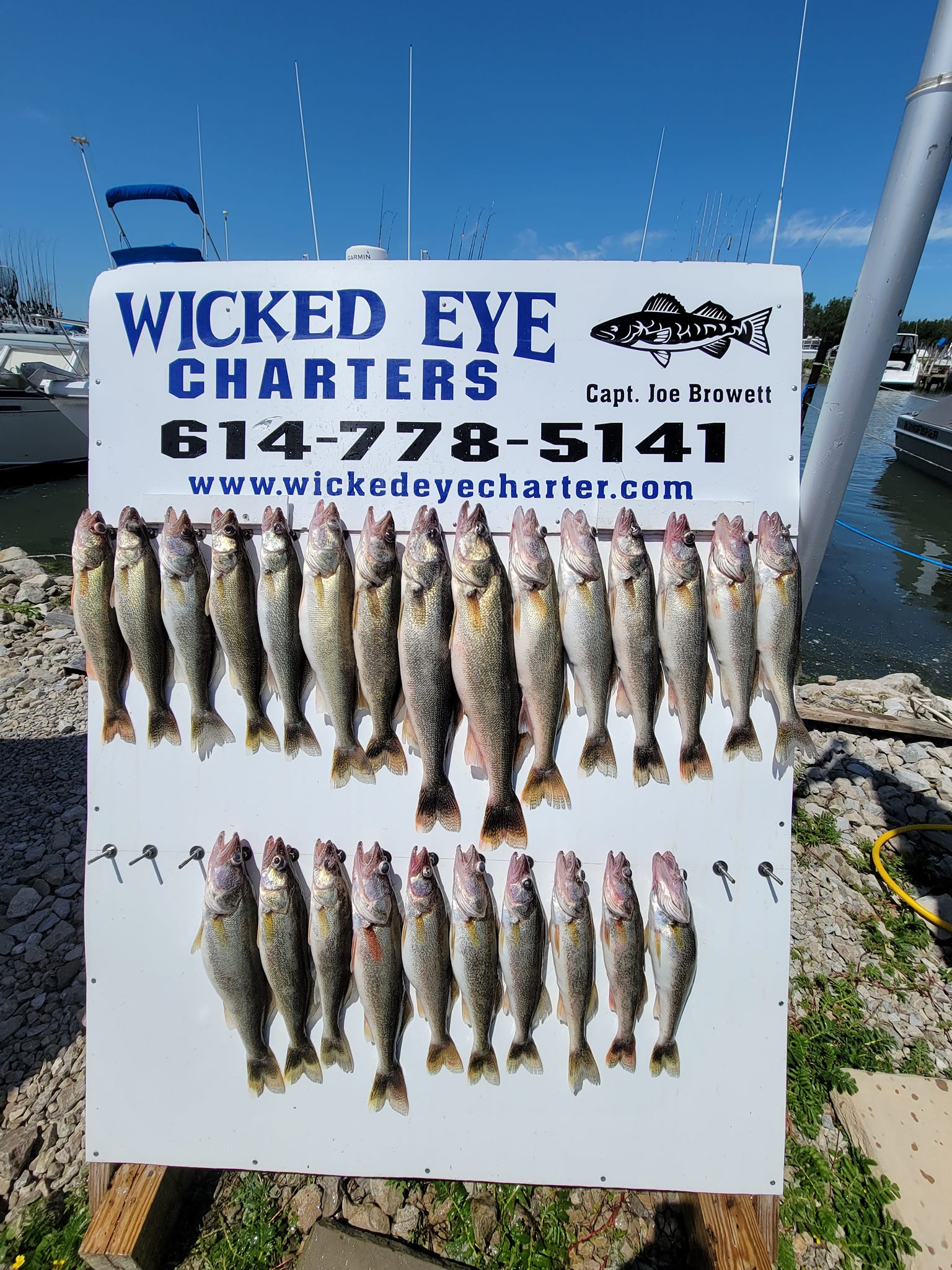 Best charter around! Father/son duo at its finest. Joe and hunter are extraordinary people. Going back next year for multiple days in a row! I highly recommend you book your trip with wicked eye!
no more
MT
Monika Tallman
May 29, 2022
Awesome trip. Thanks Joe and Hunter.
no more
OHJ
Okey Howard Jr.
May 29, 2022
best on the water he does whatever it takes to get your fish love this charter first mate is awesome too works his but off
no more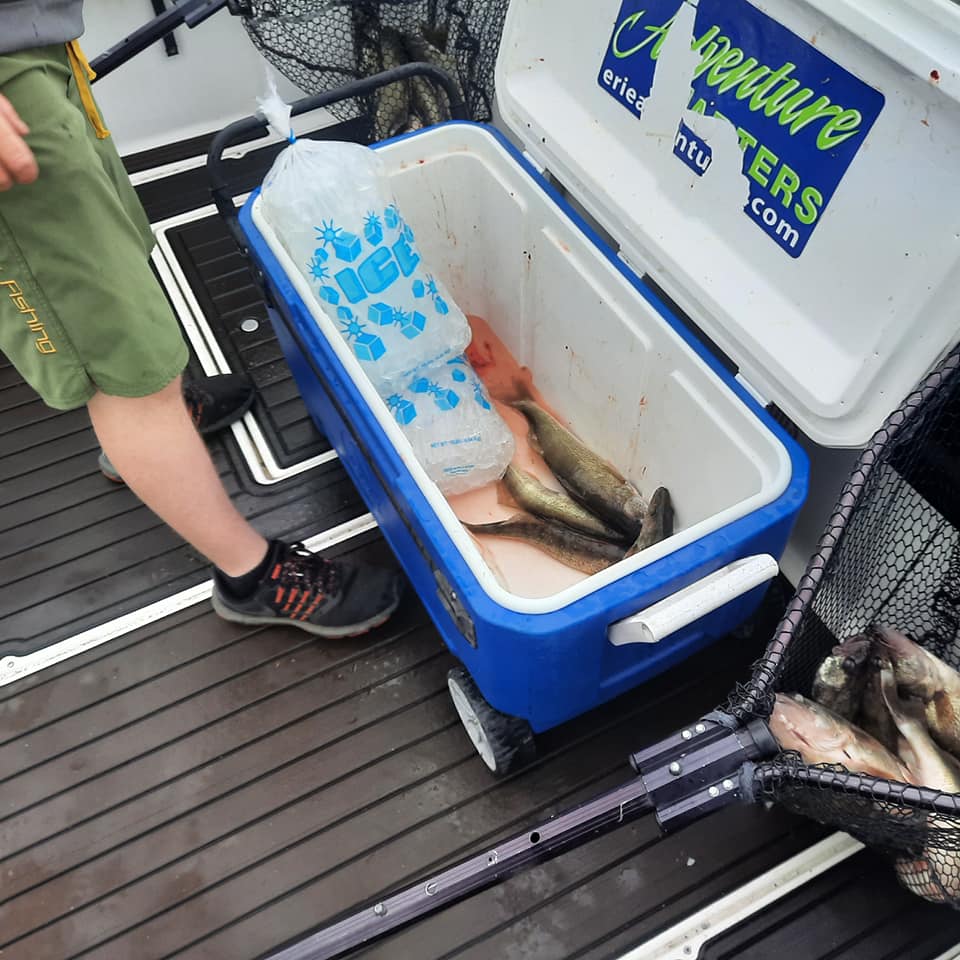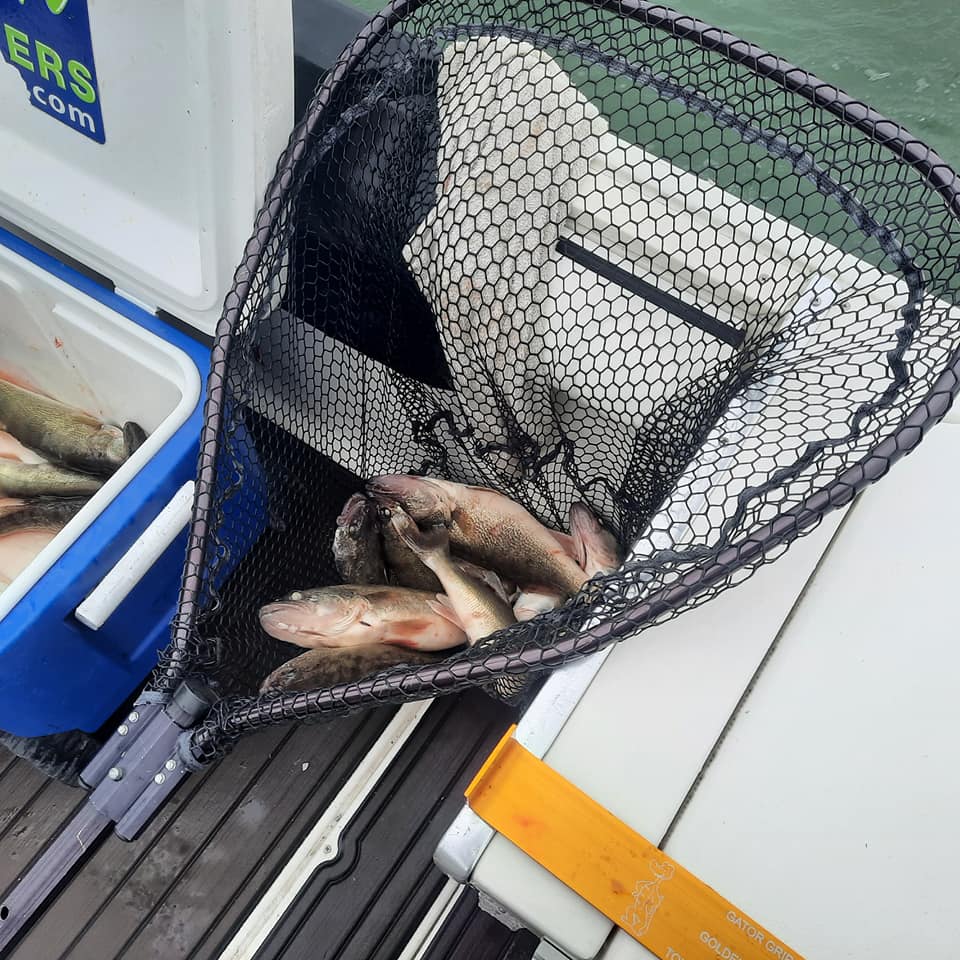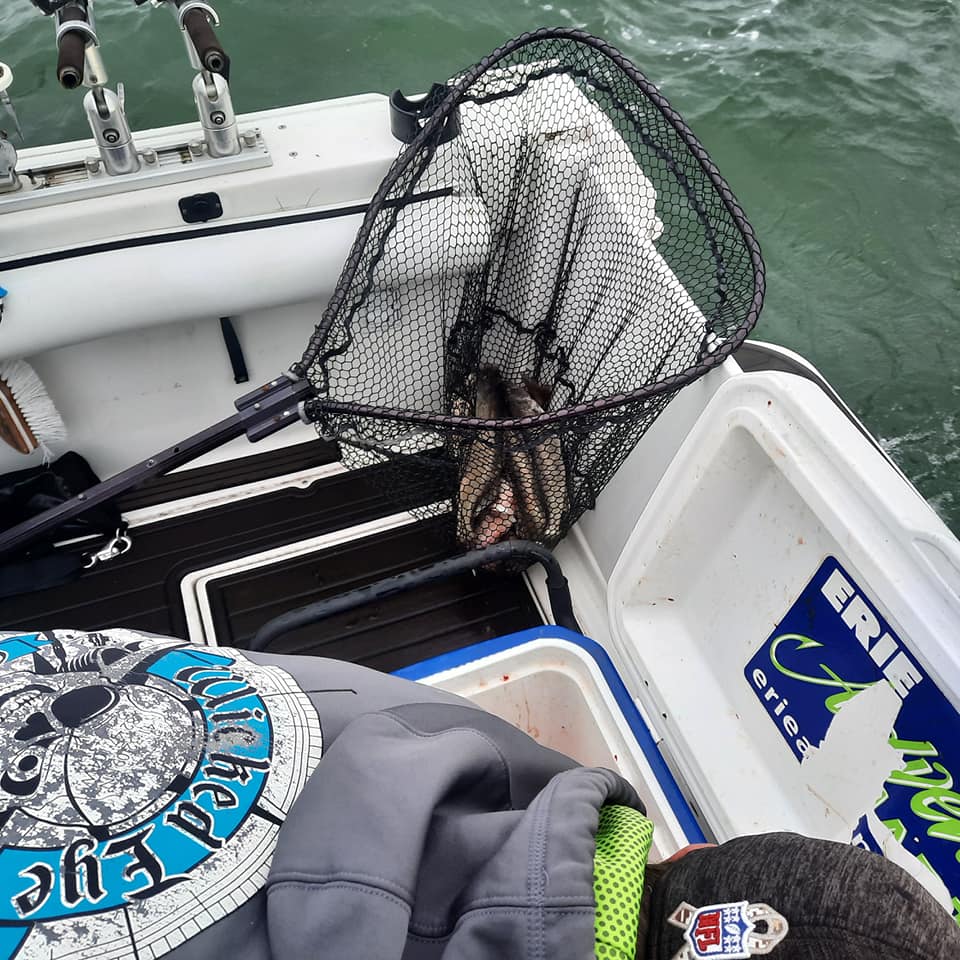 DM
David Morrow
August 9, 2021
Being a farmer I am naturally tighter than a bulls butt at fly time. However I can 100% honestly say the Father Son Team @wickedeyecharters and the guide job they did for us was worth every penny. This was our first charter but the way the showed us the ropes you'd never have guessed it. At one point in time all 3 of us had walleye on the line a triple header! They were super with me and super with my son and his friend who are both fairly young for such a trip. We will be booking a trip again for next year. If you wanna fish LAKE ERIE FOR WALLEYE WICKED EYE IS THE WAY TO GO! More pics and video @davidmorrow and @pigbarntheology
Read More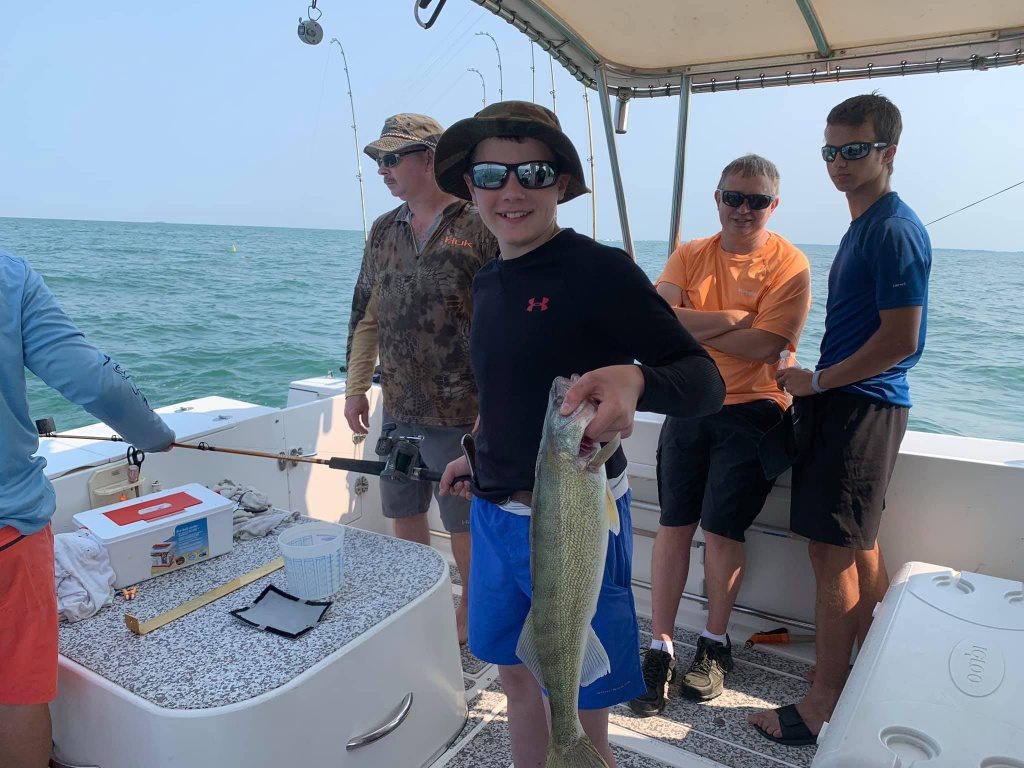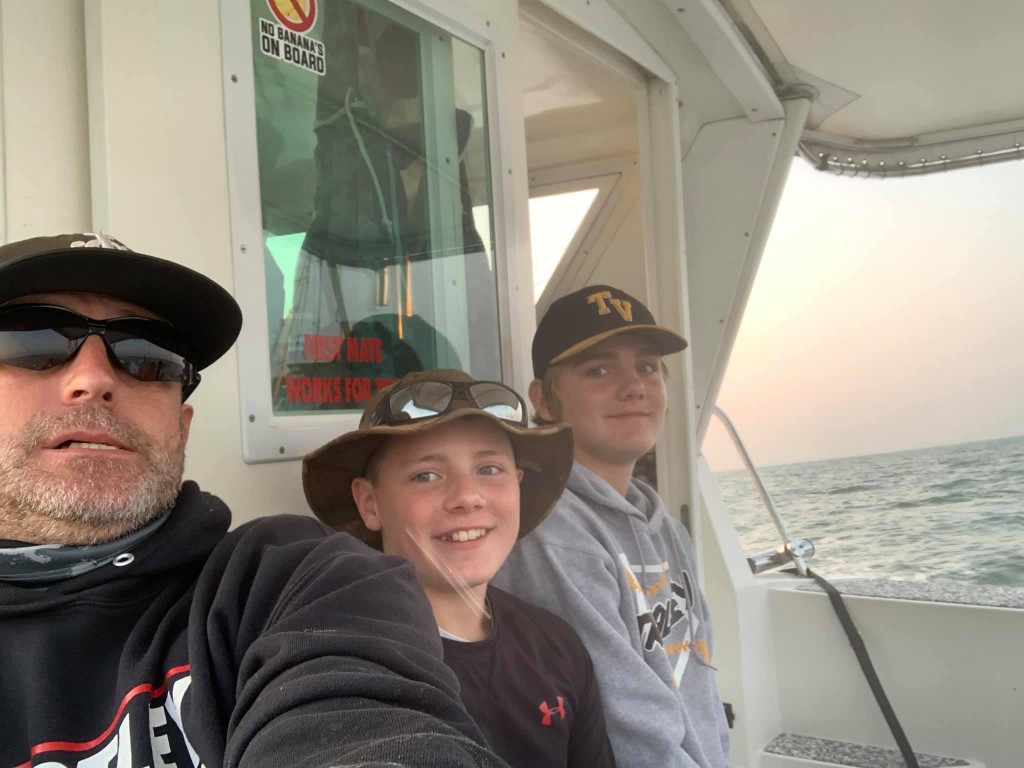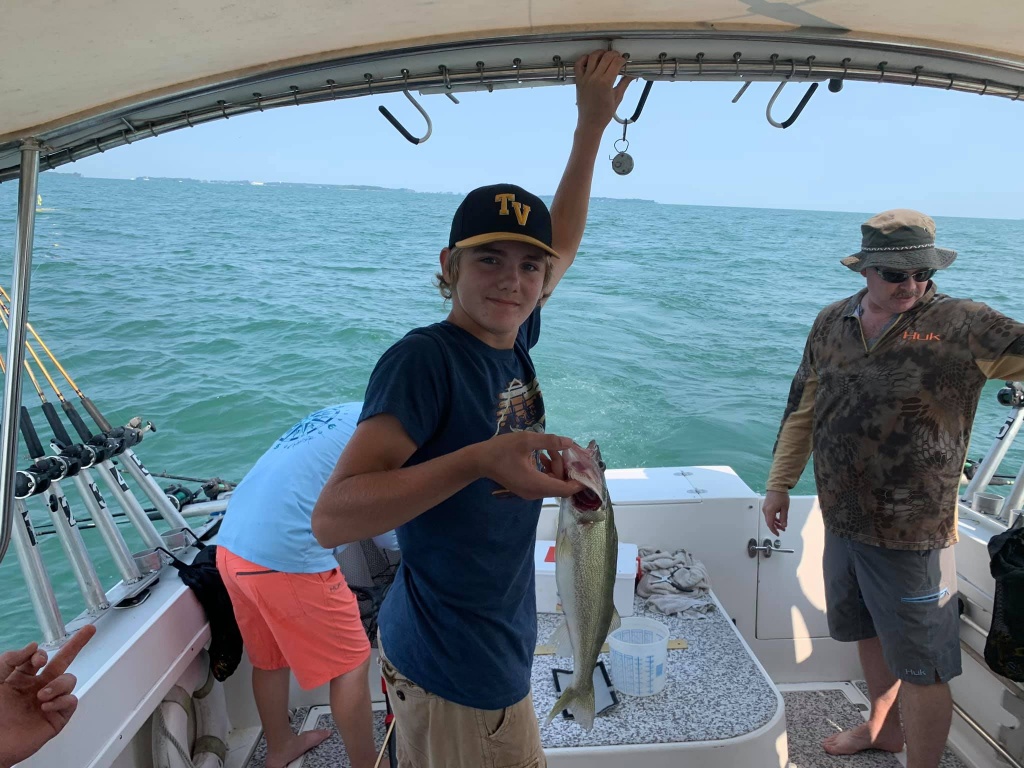 SF
Scotty Ferguson
May 16, 2021
Awesome time out in the water today and an even better experience thanks to the guys from wicked eye charters!
no more
SF
Scotty Ferguson
May 16, 2021
Awesome time out in the water today and an even better experience thanks to the guys from wicked eye charters!
no more
Great charter.The captain and his first mate had alot of knowledge and made the experience fun!
no more
Lakeside Marblehead Fishing Charters On Lake Erie
About Wicked Eye Charters' Business Reviews
Wicked Eye Charters offers the best walleye and perch fishing in Lake Erie! Here you'll find honest and authentic feedback from our satisfied guests who have experienced our successful fishing trips on the legendary waters of Lake Erie. Our valued clients are the heart of our business, and their reviews speak volumes about the exceptional fishing adventures we offer.
Many of them are repeat clients who keep coming back for more, a true testament to our commitment to delivering unforgettable fishing trips. Browse through our reviews to hear about the excitement of reeling in trophy walleye and perch, the professionalism and expertise of Captain Joseph, and the breathtaking beauty of Lake Erie. Our guests often mention the top-notch equipment provided, the friendly and accommodating service, and the memories made that last a lifetime!
Wicked Eye Charters Customer Reviews are provided by our guests. We focus on providing our Lake Erie Fishing Charter guests the very best experience. Our Fishing reviews are from trips in Lake Erie.